Hello and welcome,
Some basic information about our gaming nights:
The club meets every Thursday and is open from 19:00 until 23:00 (very occasionally the venue may not be available, we will have at least 6 weeks notice and this will be posted on the forum.)
To cover the costs of the hall we ask for £5 to cover the cost (£2.50 for concessions/unemployed)
There are also membership cards available, which grant 10 entries at £4 per night. (more info in announcements section)
Your fist night is
FREE
so don't hesitate to pop in!! Also if you just want to pop in for a chat and don't have a game that's fine, the more the merrier!!
We meet at the Wicksteed Park Heritage Centre
Barton Rd, Kettering, Northamptonshire NN15 6NJ
There are numerous ways of navigating around wicksteeds park. Some of which could be blocked off at some times of year. The map and below instructions represent the simplest of these routes.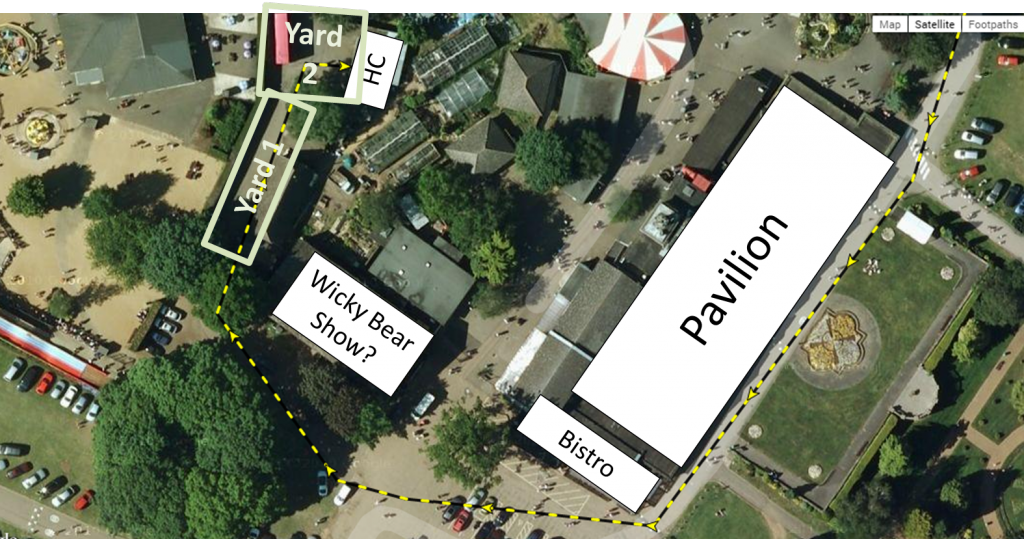 Here is an interactive map to find how to get into the park and where the Heritage center is:
http://www.goodrunguide.co.uk/RouteMap/MyRoutes/403051
There is an option on the map to add a satellite image overlay.
1. Enter Wicksteeds Park from London road
2. Get a ticket from the machine and take the left fork. Keep going straight past the Pavilion (on the right). There is a gravel/tarmac car park just past the pavilion by the bistro that is available for use.
3. Just behind the "Lazer Zone"(previously"Wicky Bear Show") Building there is a service gate, this should be open for us to get to the Heritage center. You will need to walk through the first 'yard' and into the second one. The Heritage Center is on the right in the second yard.
Alternatively, from the car park
3. Walk into the park via the double gates adjacent to the Pavilion, turn left just before the pirate ship.
4. There is a wooden fence/gate on the left, just before the gates to the 'fairground' area. This opens into a small yard area, the building in there is the Heritage Center.
There are toilet and tea making facilities in the museum.
There is a parking charge of £1. Parking is available in the car park outside the Bistro. We are also able to park right outside the Heritage Center (the area marked Yard 2) space permitting.
If you're new to the forums please say hello in the Introduce Yourself section.
See you on Thursday!!
The Committee